Some days, it can be hard to find the motivation to get to work—especially when your office also happens to be your bedroom, kitchen, dining room, or living room, too (or all if you live in a studio!). But we promise it'll be a lot easier to roll up your sleeves and get to work if your home office looks stylish, feels energizing, and promotes productivity with organizational solutions. The best of them inspire focus in addition to looking good. Think ample sunlight, uncluttered surfaces, rejuvenating colors, and actually-comfortable furniture to work on. Whether you've got an entire room or just a tiny corner, we've got the inspiration for you with these incredible home office.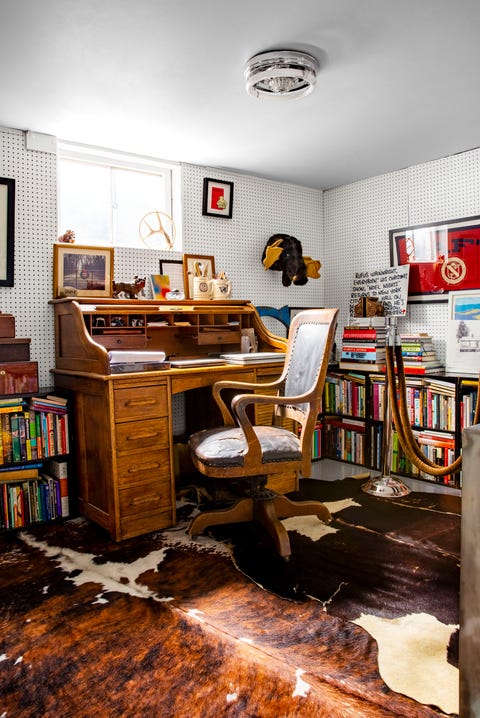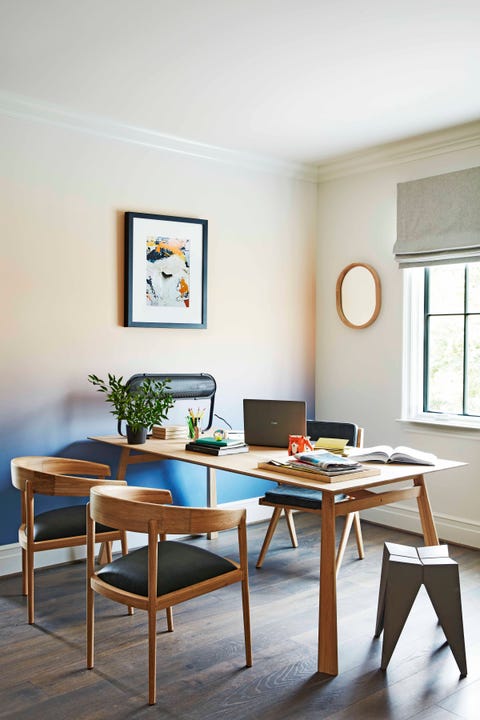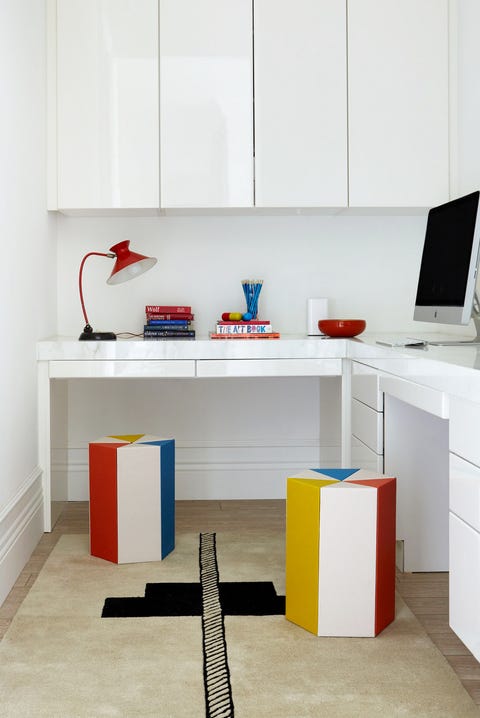 Bring the Outdoors In Between the leaf-print window treatments and treillage-fronted cabinetry, this office feels like a secret garden—in fact, it was a porch before designer Joe Lucas enclosed the space.

Tasked with turning a tiny, white-walled bedroom in Bobby Berk's Los Angeles home into a proper home office, creative director Brady Tolbert headed to Craigslist to find the perfect mid-century credenza. It's not just all looks—the cabinet keeps messy papers out of sight.

Consider Scandinavian Style Pare way down and keep your aesthetic clean and calming. A simple Swedish desk was placed by a window with a view of the Baltic Sea in a Scandinavian home. It's mostly neutral, but the pops of blue keep the room feeling fresh and invigorating.

Go All Black Is this not the sexiest office you've ever seen? Black furniture combined with brass accents looks super sleek. Opt for a gray-black for the walls, so it doesn't feel too dark. Photo by Nicole Franzen.

How about a vibrant fuchsia wall instead of that extra cup of coffee? Designer Krsnaa Mehta gave his lackluster home office a surge of energy with jewel tone statement walls, plenty of artwork, and prints throughout.